I have been contemplating for sometime (all my teaching career really) the age old question… Where does student work go? In the days before online projects, we hung student work on the walls for display. When I first got a class website, I would post links to student work sometimes. Now, I find myself with student projects that are almost exclusively digital and nowhere to "hang" them.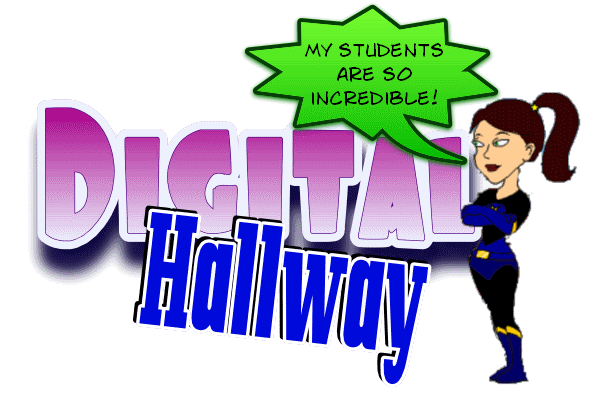 I like displaying and sharing student work for them, their peers, and the world(a.k.a. authentic audience). Even more than that, I needed a place for exemplars and a place for commentary and discussion on work. Due to this, a concept began forming in my brain a while back… I needed a digital hallway. I have slowly realized that curation sites curate everything else, so why not my student's work?
After taking a look at several curation sites all of which had great features, I settled on Learnist. They seem to best fit my current needs. So what does a digital hallway look like? Here are the beginnings of one possible vision…http://bit.ly/digital-hallway
No tags
In my teacher training, I am not sure that anyone ever specifically taught  me how to design the presentations I used in  my lessons.  In fact, I am sure of it. I realize now that there were so many ways to improve the design of what I was doing. When I review old units for use, I often find myself shaking my head at the design structure of the lessons and assignments that I created. I came across a great article by Karla Gutierrez on SHIFT's eLearning Blog on some key design principles, and although, the author focuses on eLearning, I think that it can be translated across all types of teaching.
Understand These 10 Principles of Good Design Before You Start Your Next eLearning Project
No tags
I knew that I wanted to present at the  ASTE (Alaska Society for Technology in Education) Conference this year. So when I began to consider what I wanted to share, I took the issue in the forefront of my practice at the time. The concept of developing a brand name for my practice. The idea that we educators and our constituents can benefit from building an online and accessible presence has been clear to me for sometime, but the concept of constructing a brand… I have found this journey fascinating and complex. I have received inspiration from many, but particularly those included in the presentation. Hurrah for Twitter, without which, I would never have encountered them.
Here is presentation that I shared there…

No tags
This is a clear and concise explanation on Creative Commons licenses post by the 21st Century Fluency Project via Technology Enchanced Learning Blog. We teachers can use this infographic to clear up this issue not only for ourselves but for our students!! Who doesn't love a teaching tool!!
No tags